Experience an Online Mindful Eating Meditation "ZenEating" 
Learn how to enjoy food on a deeper level during this mindful eating session inspired by Japanese Zen Buddhism.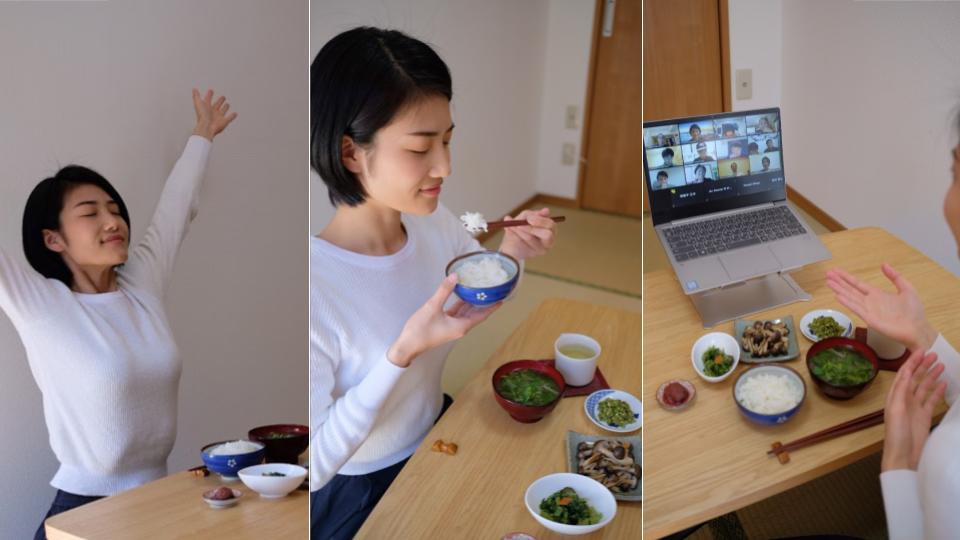 Highlights
-Brief introduction of Japanese Zen Buddhism and how to apply it to mindful eating
-Stretching and breathing exercises to prepare your body and mind for the eating experience
-Guided eating meditation (zen eating), e.g. let the food sit on your tongue without chewing and enjoy the flavor with your 5 senses
-Sharing time

Experience Details
Learn to eat to enrich your life & access new ways of eating!
During this mindful eating experience, I will take you on a journey of eating meditation that will bring you peaceful and joyful energy!
Welcome to this online zen eating session. We truly believe that eating mindfully promotes your happiness by resetting your mind to appreciate everything that surrounds you.
This online zen eating experience is structured in three parts.
First, this experience begins with an introduction to the philosophy of zen, including how to eat mindfully. I will guide you to induce relaxation through a simple exercise and breathing techniques. 
Next, we start eating in a calm and relaxed state for 10 to 15 minutes. Mindful eating is one of the practices in Buddhism that is easy to implement into your own life. Through this activity, you can get in touch with the essence of Buddhist teachings. You may feel a connection with people, food, and nature. We'll explore this state of peace while eating, feeling full of joy. Eating together slowly in a calm and relaxed environment will leave you feeling more grounded.
Finally, we take a moment to reflect and end the experience with a positive feeling.
Please join with your own meal or snacks (anything is fine, though you may feel more comfortable if you bring something nourishing and nutritious). We hope that the Zen Buddhist aspect of Japanese spirituality inspires you to take the practice of mindful eating into your daily life.

What to bring?
Your meal or snacks to join the mindful eating session
(anything to eat is fine but you may feel more comfortable if you will bring something healthier like bread or salad or healthy snacks! Quantity: We eat 6-10 bites together)

Reviews
Our second session with Momo was just as amazing as the first! We're looking forward to continuing to meet with her! Learning to be mindful with our meals in just the last week as been life changing!
Book my Online 1-hour Zen Eating Session
info@zen-eating.com
200 USD (1~2 hours for one person)
300 USD (1~2 hours for a private group)