"We don't pay attention to the meals in today's busy world. Eating in a relaxed manner can give us a hint on how to enrich our daily lives"

I have received many comments like this.

Zen Eating is Mindful Eating Meditation inspired by Japanese Zen Buddhism.
Eating carefully, one bite at a time, with a guide, calms the mind, regulates your thoughts, and gives you a relaxing and positive feeling.


In the last four months, Zen Eating online had more than 500 guests from 30 countries.
It has also been adopted as a corporate team building and wellness program.

I offer online workshops that are inspired by food and make you feel at peace.

Eating while sharpening the five senses makes everyday meals feel richer.
I look forward to sharing time to rediscover the joy of eating and life with you!

All the service are provided online, like zoom session.
Looking for a 1-hour virtual corporate mindful meditation activity?
Virtual zen eating is suitable for a team building or a group wellness activity.
The online experience for lunch break activity at your conference and webinar.
Virtual zen eating is suitable for a deep relaxation at a break time or a wellness activity.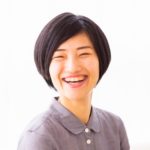 ZEN EATING ORGANIZER and FACILITATOR
Developing and facilitating Zen Eating which is providing mindfulness practice through food inspired by Japanese Zen Buddhism.
This online program has been applied to team-building and wellness activities by Google, Accenture, along with other companies and conferences.
She has helped over 1600 people from 30 countries to have a peaceful mind.
Her program activates your senses by eating in a meditative state.
She is a cultural salad bowl by herself from her varied experiences from living in Egypt and India, having traveled over 30 countries, and having a grandfather that is a mountain priest who practices the Japanese traditional way of training one's mind.
She has worked for Hoshino, in the wellness unit of the luxury resort hotel, as well as Cookpad which is an IT food company.
She graduated from Chuo University, the Faculty of Policy Studies, and studied Zen and Japanese culture.
She is now writing a book and dreaming to make a documentary video about Zen Eating.
Audio guided meditation Zen Eating​
via paypal
We never store your card number or CVC number.
Thank you for your support.
A lot of people like you help me stand up for making better contents and keep me practicing.
The price of a cup of coffee is even enough helpful for me.
It may sound simple, but the best way to help practitioners is direct financial support.