Are you looking for a virtual mindful meditation activity to refresh your participants in online conferences and seminars?
Taking advantage of your lunch or tea time to incorporate Zen Eating activities will increase attendee's satisfaction.
Virtual zen eating is suitable for a deep relaxation at a break time or a wellness activity.
Let Momo host your conference or web seminar for a powerful meditation combined with eating that will send your participants into a relaxing and recharging state.
Recommended for conferences and seminars if…
You want your participants to have a unique experience
Your conference can be more attractive by bringing oriental culture
Participants feel tired after a long seminar
The programs can be more effective if you conduct a wellness interactive activity
You want to incorporate the activity they can do with their most comfortable attire.
You want to incorporate a space-saving activity that can be done while sitting in front of the PC
You want to incorporate physical activity to give a relaxing mind
You want to incorporate activities that do not require advance guidance on what to bring
The program allows a minimum of 20 minutes of meal break.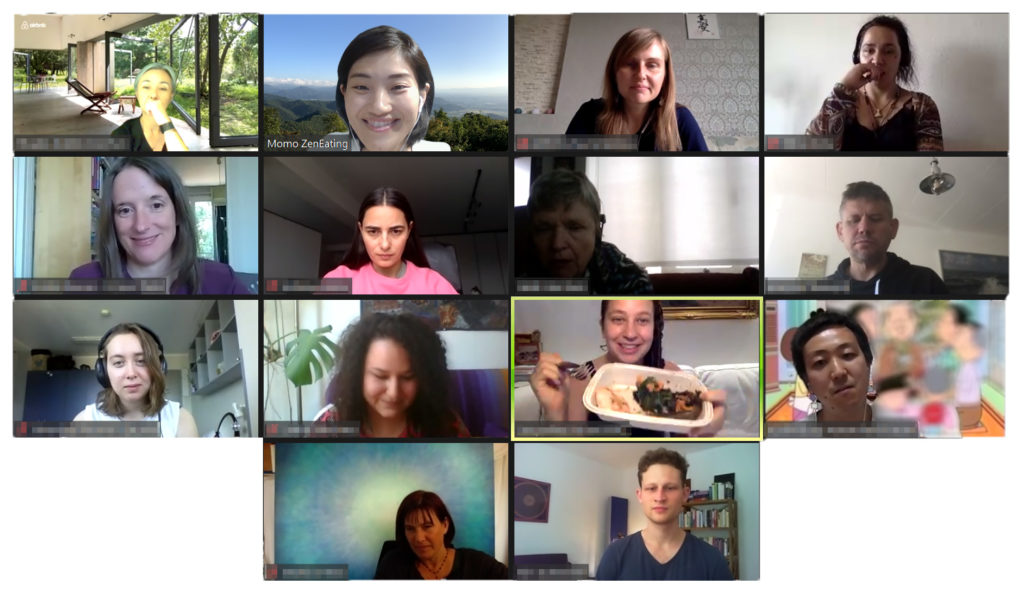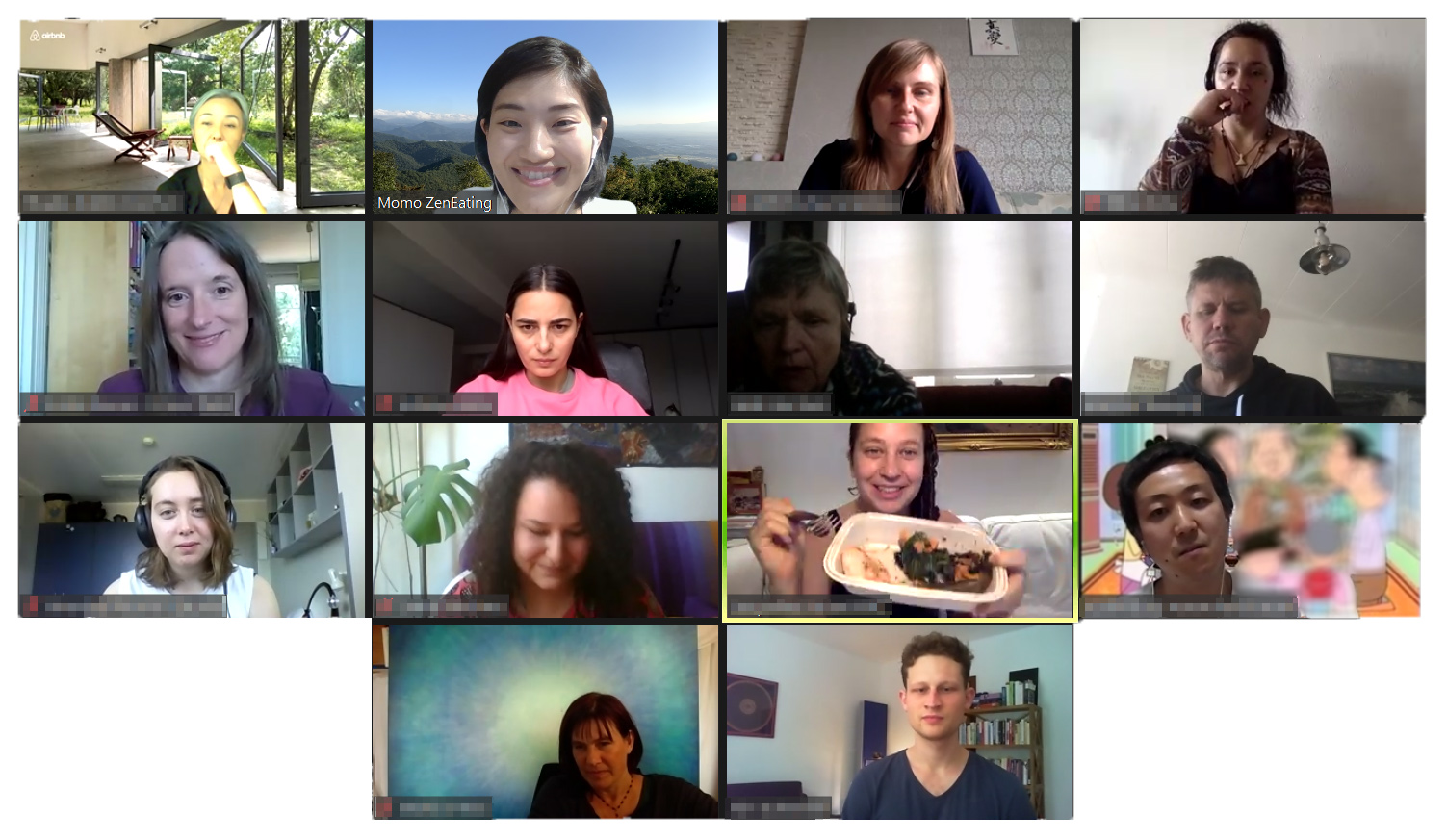 As we usually eat on autopilot, we fail to tap into our five senses and fail to forge deeper connection with ourselves and others. In our sessions, you will learn to make eating a deeply rooted sensory experience.
As senses expand, participants feel the openness in their hearts especially after having the same experience in silence.
I have received favorable reviews from many of the conferences that their participants have become naturally engaging with each other.
We recommend this activity at break time like lunch, dinner but also well for switching your mind at a tea time.
Message me about group discounts or to request a time that suits your program!
What will you do?
The zen eating workshop is a 30minute to an hour experience of having a mindful eating meditation.
In the end, take a moment for sharing and circling -in which all participants engage in an open discussion if your conference or seminar has the purpose of connection.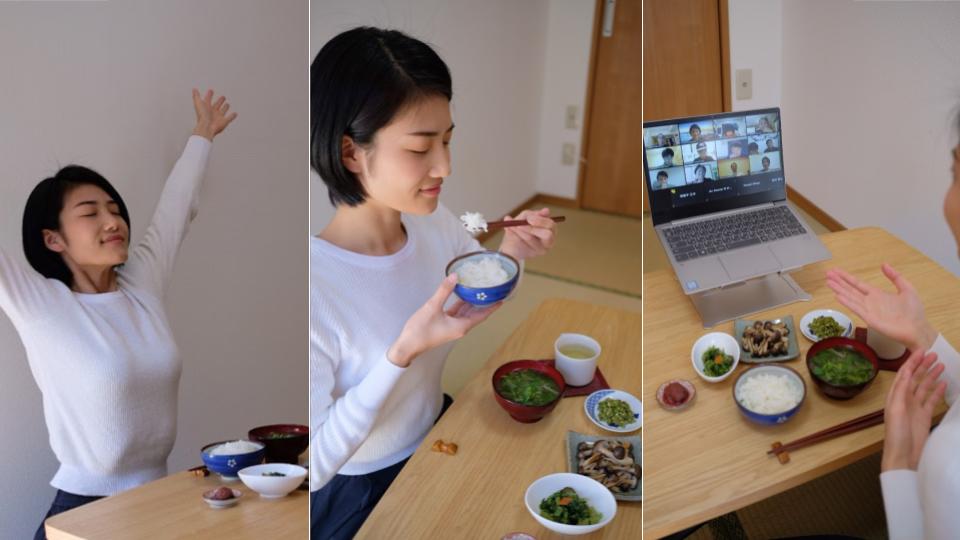 You will realize how their faces have softened after this experience.
About Zen Eating
Zen Eating is a meal-initiated work of calming the mind, meditative mealtime with zen elements.
We don't pay attention to the meals in today's busy world, but I believe that eating in a relaxed manner can give us a hint on how to enrich our daily lives.
I would be happier if we could share the time to rediscover the joy of living by eating and sharpening our five senses.
In the last four months, Zen Eating online had more than 500 guests from 30 countries.
It has also been adopted as a conference program, corporate team building and wellness program.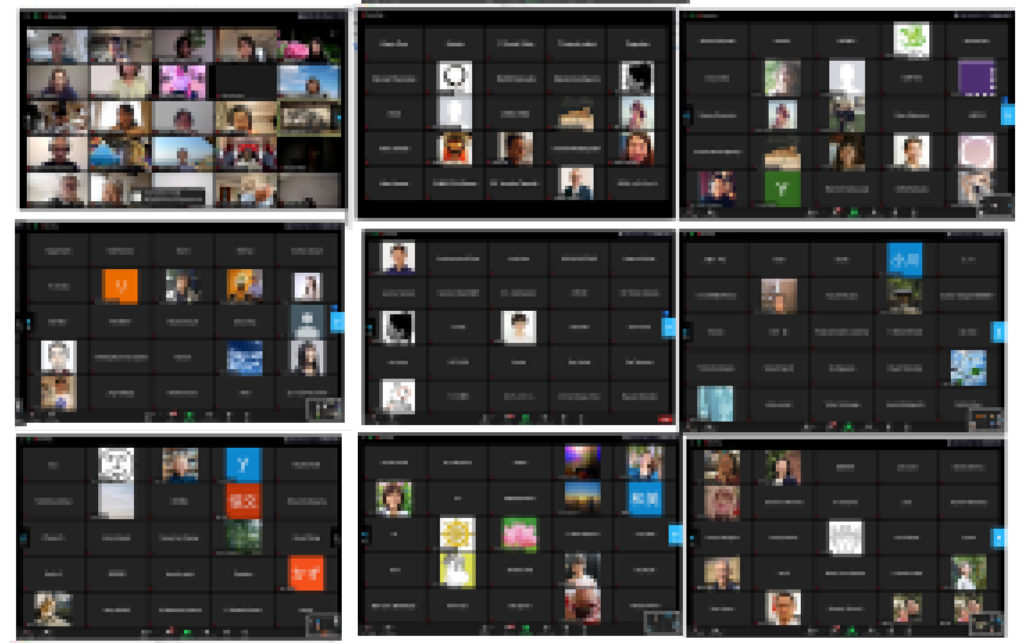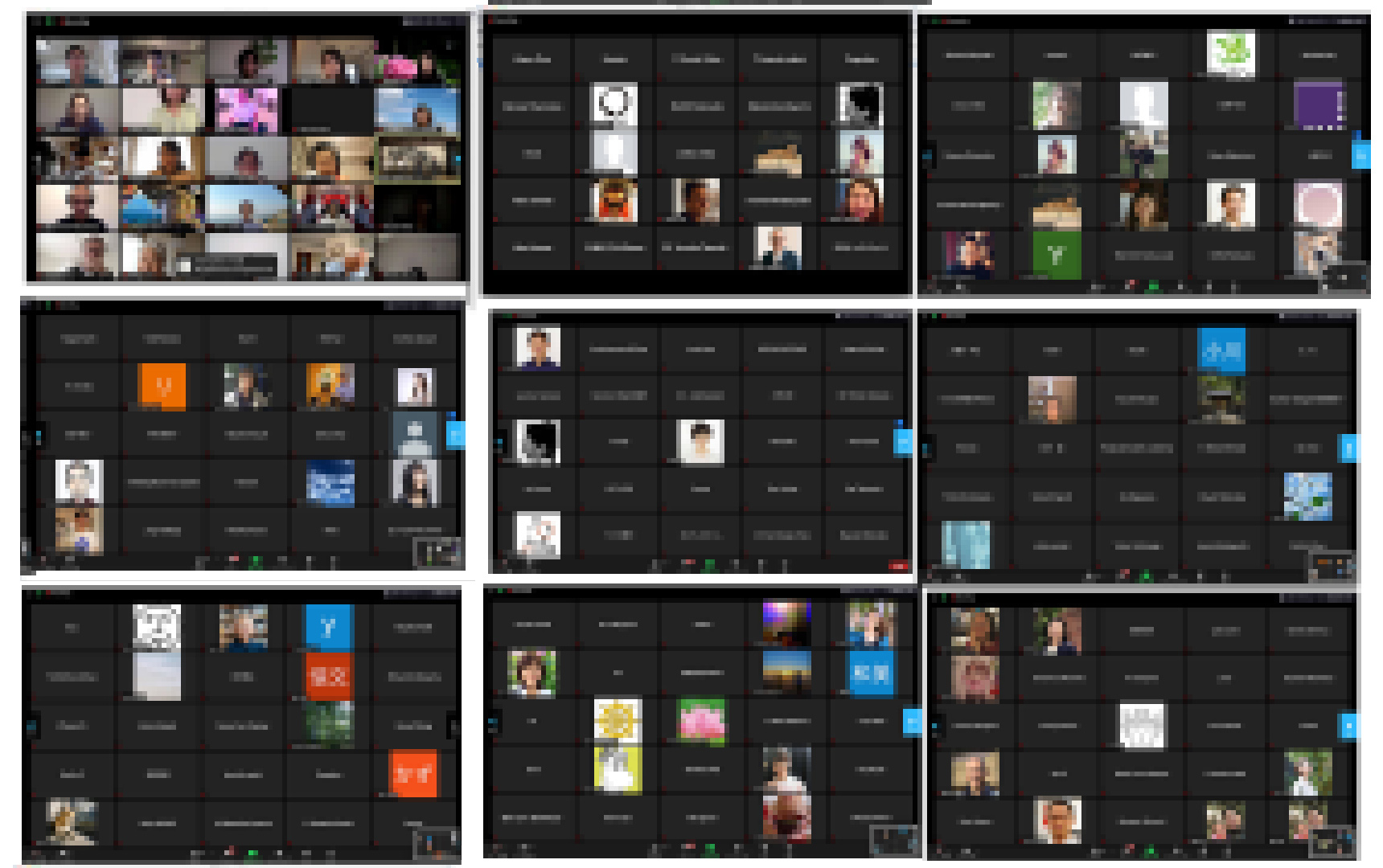 Reviews
4.99 stars out of 5 by over 150 participants!
This was such a revolutionary session for me! In the hustle and bustle of our everyday lives now within lockdown, we end up feeling that we rush our meals and don't take the full level of being content through the food we get. Momo took be through this amazing connection and gratefulness with what makes me whole – the food 🙂 She is so genuine, and extremely knowledgeable – and made our session so tailored. I HIGHLY RECOMMEND this to anyone that needs to really take a step away from the hustle, and take in the great things in life 🙂
I loved this experience with Momo. I have been practicing meditation and mindfulness for quite sometime now, but I never pay attention to what I eat even though I spend a lot of time cooking – it's often cook and eat quickly to move on to the next task/part of my day. I was able to incorporate my five senses into the experience of eating even though I wasn't sure how that would work. I want to incorporate this mindfulness around eating in my daily life 🙂
Momo's calm and gentle presence will get you into a meditative mood almost immediately – she guided me step-by-step through the process of eating. The sensations you get when you do everything slowly does feel quite startling at first, but as I became aware of all the little details Momo pointed out, like the way you breathe when you swallow, the salivation that occurs after food is swallowed, I really began enjoying the food I was consuming more and more. This is a great way to be reminded of the little things in life, and it helped me see how I could bring in meditation at dinnertime. I highly recommend this.
Zen Eating can help you to have a better cycle of your whole life both on a personal and professional level by learning how to slow down and meditating while eating.
Price
1hour session for a group
300USD~
Kindly message me for the bigger size of the group.
*Private group only
See the availability
Available schedule
Ask More Available Dates as I am very flexible
Work history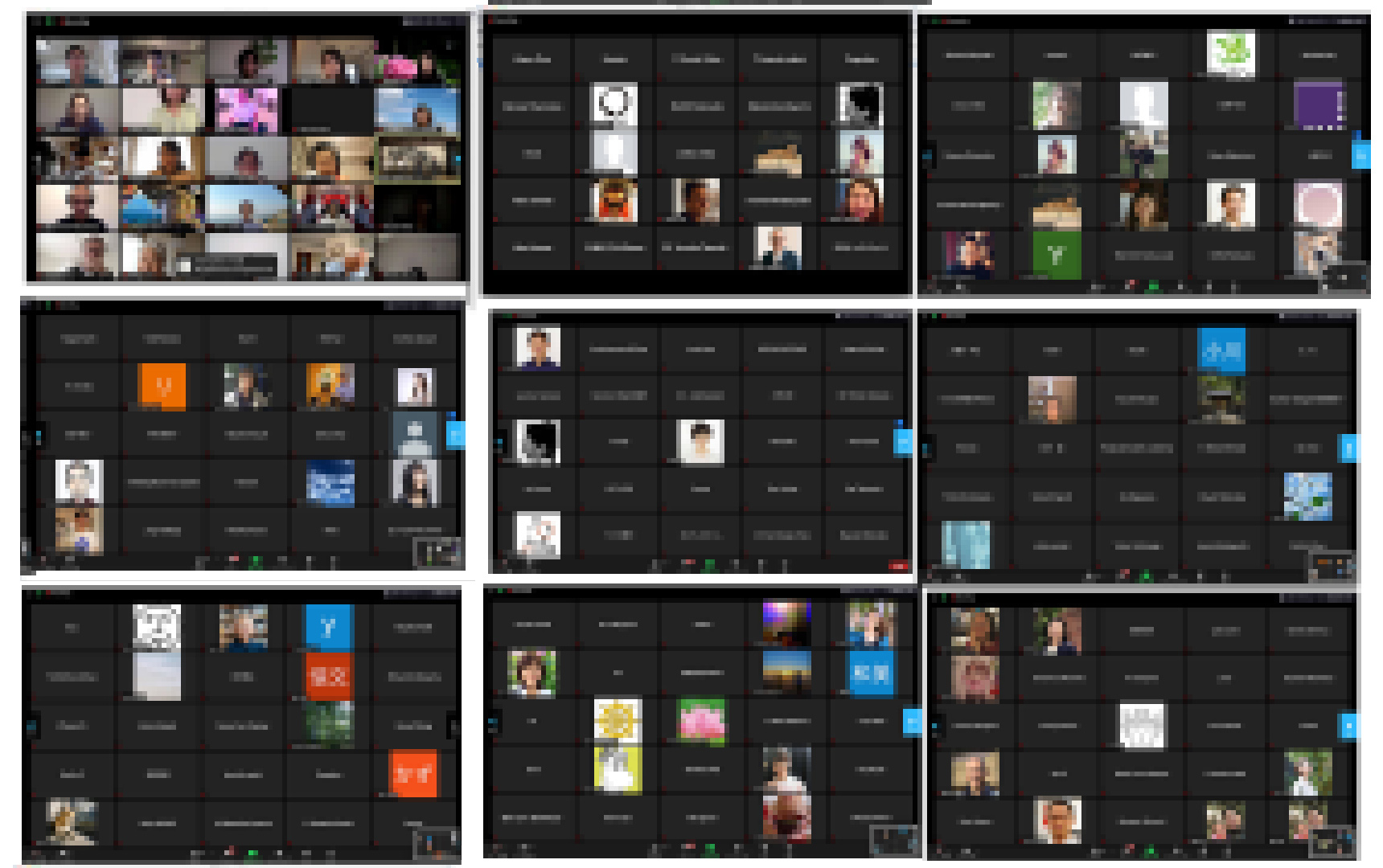 For an activity at the lunch break for 200+ people.
@2 day Global Zen and Mindfulness Conference called Zen2.0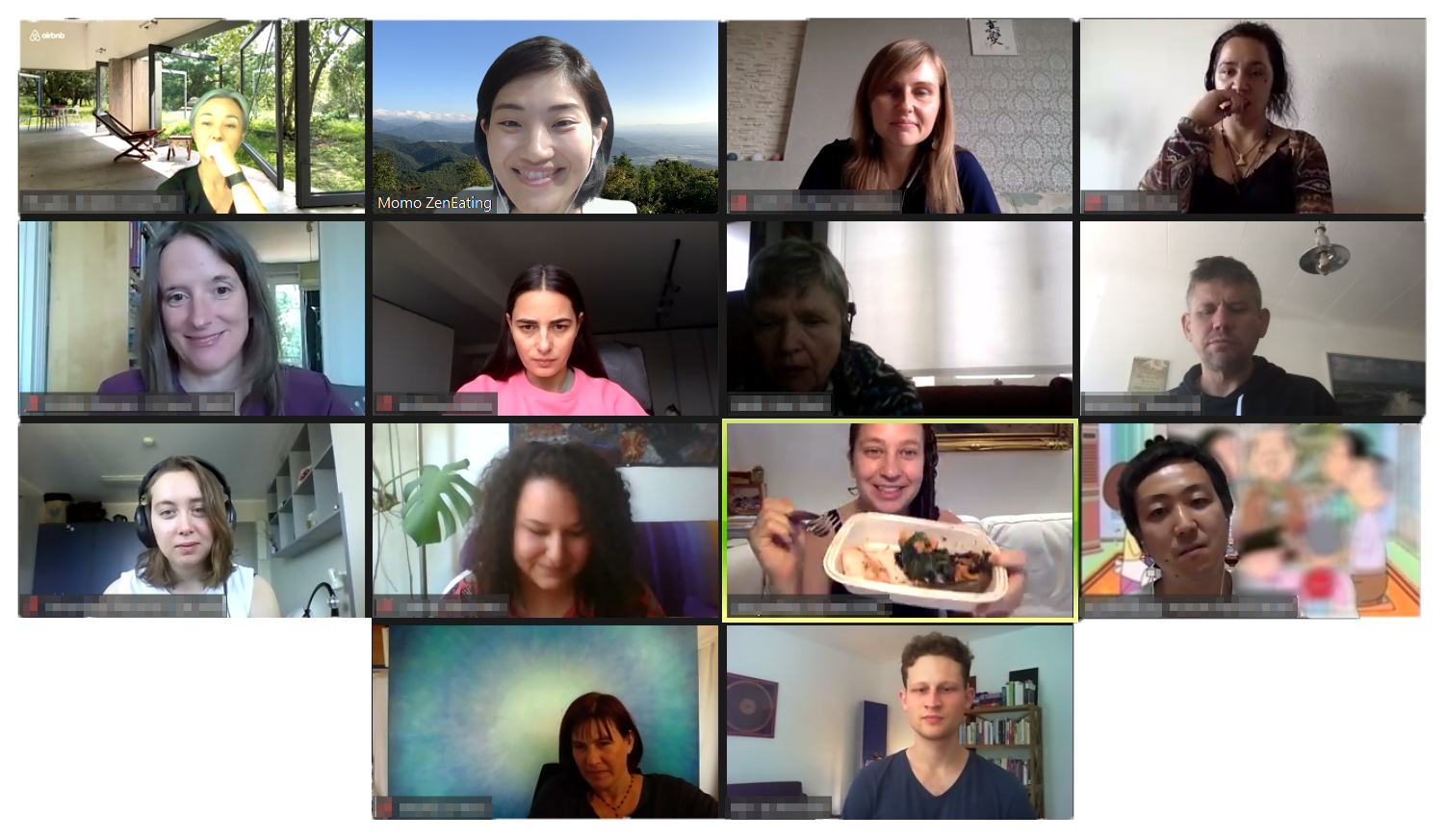 For self-reflection at the conference that drew audiences 1000 people 4day @Integral European Conference -2020.05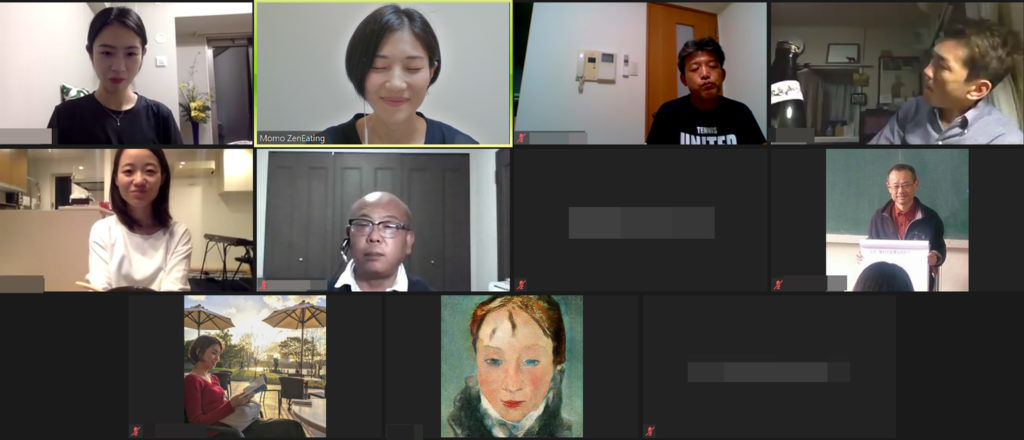 To deepen the understanding of the food and to promote the connection at the leadership seminar
@Leadership in Crisis -2020.07